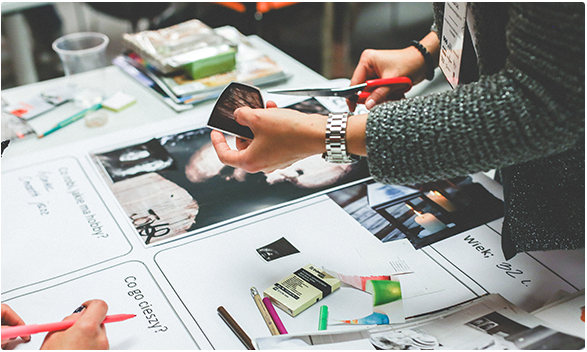 ALAQSSA GROUP is an Egyptian company established in 2003 as a leading company in desktop application that managed to facilitate the business process for many sectors. Then we added dynamic web design and web development to our services to make our clients easily win and retain customers. Our talented team is comprised of a number of professional designers, developers, marketers and project managers who have a sufficient experience in providing high-quality web-based services that help you build your brand in the market, expand your business scope and improve your web presence worldwide which later increase your customers and create a strong relationship between you and your targeted audience.
Due to the quality of our trustworthy services that can be easily used by different persons with different categories and ages, we managed to collect a large number of clients in different sectors in Egypt and around the world.
We are very keen to understand clients' needs to find the suitable solutions to increase value and attain their business success. That is why; we aim at reaching the optimum clients' satisfaction and making sure that the service we provide is easily used by different types of clients without any difficulty with less time and effort.
Our talented team always use the latest technology to provide clients with the best techniques for web management, hosting, content management, and search engine optimization to help them create and strengthen their brand image, improve their global web presence and attract a huge number of customers to their products/services.
Our primary asset is our  professional team, among whom there are system analysts, software developers, web designers, testers, and project managers. They are all highly qualified and experienced professionals. The qualification of our personnel is continuously certified and improved.
At ALAQSSA GROUP, we believe progress is only possible when we work together.

We collaborate with the industry's most trusted strategic alliance partners to provide you with access to the latest technologies and premium technical support. This allows us to provide specialist technology infrastructure solutions that help you accelerate your ambitions.
Podium is a PR and Marketing Agency
They're experts in crafting big, breakthrough creative ideas and bringing them to life across different platforms. Ideas that embody your brand and show your customers who you are in a single glance.
Evofox is a Software Company
They are DCSL Software, one of the UK's leading bespoke software development companies. They design intelligent, cost-effective and intuitive applications that help streamline processes for businesses as well as create new revenue streams for start-ups and established businesses alike.